There's nothing more enticing when picking a new bike for your adventures than finding several quality options to choose from. And the Journeyman from Salsa offers precisely that.
With this Salsa Journeyman review, you'll learn everything there's to know about the set, the different models available, and how much you can get out of each.
Especially if you love versatile bikes that can go on the road as well as off-roading without ever feeling less than ideal – then you'll find these models perfect for your needs.
We're reviewing 5 of the best models on this set as well as explaining common questions most people have when choosing.
If you're eager to find out more about this brand and bike series to possibly end up with a fantastic bike – then you'll want to keep reading!
Why Salsa Journeyman?
But before we go deep into the different models available – let's explain why Salsa Journeyman is such an exceptional alternative.
Well, it all starts with the different types of options you can go for. You will have the Sora build, the Claris build, and the Apex build. Each one comes in different sizes as well as handlebar designs, and even with different frame geometry. That ensures a similar experience, but also different results with each.
While all these bikes work for the same purpose: go on the road when needed and set your mark off-road at any time without problems. They still have a small difference between each – making the entire Journeyman set way more enticing than the standard.
It is still a well-priced type of bicycle that you can take almost anywhere – and it won't ever disappoint in terms of performance, durability, or convenience.
If you want a versatile bike with different models to choose from – then the Salsa Journeyman is the way to go.
5 Picks of Our Salsa Journeyman Review
There's a bike for almost anyone in the Salsa Journeyman array. And each one of them is totally worth considering. Here's each one of them with their own review: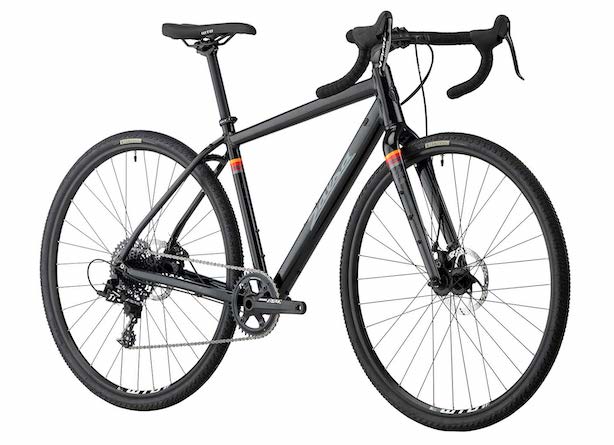 The Journeyman Apex from Salsa is the basic model – the one with the most straightforward yet most reliable, practical, and efficient build.
This one comes with a set of 700c wheels so you can take it anywhere you want – as it achieves proper speed without leaving dirt performance away. Along with Teravail Cannonball tires, you can expect exceptional traction even in the trickiest of surfaces.
But it is really the aluminum frame with a Fantail Deluxe Fork that stands out so much. It allows the bike to go on any trail and resist bumps and other impacts without breaking a sweat. Apart from that, it lets you ride around without weight drawbacks – increasing your confidence and comfort in the process.
All of this pairs up amazingly well with the SRAM Apex 1 drivetrain. It comes with the perfect combination of SRAM Apex 1 XSync 40t crankset as well as an SRAM P1130 11-42 cassette, working along with the SRAM PC1110 chain – offering the reliability, smoothness, and performance for any ride.
Whether you want to go on the road at maximum speeds or achieve maximum traction and extra handling off-road, this bike makes it all possible.
Let's not forget it also comes with TRP Spyre-C brakes along with 160mm rotors. This offers enough responsiveness for any type of performance. You won't have to worry about hard stops, reducing speed, or merely maneuvering in demanding terrain – this brakeset doesn't disappoint.
Despite being the basic Journeyman model, the Apex 1 offers a more complete experience than its less conventional alternatives.
Pros
Super sturdy and stable on any surface
Fantastic drivetrain for superior performance
Smooth and grip-oriented tires for versatility
Ultra-responsive brakes for reliability
Light and easy-to-handle design
Cons
The most expensive in the list
More speeds than necessary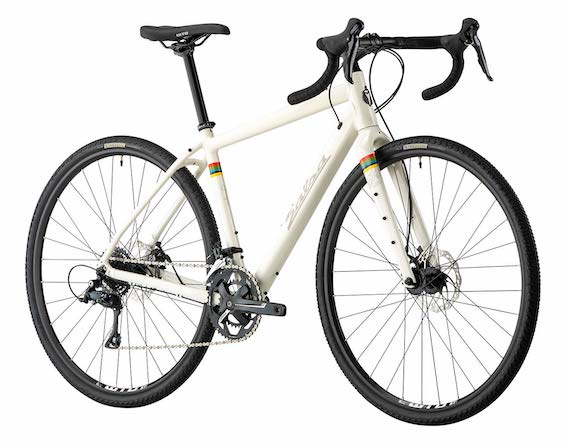 Coming with 700c wheels, the Journeyman Sora offers an excellent experience on asphalt as well as on dirt.
But it is not the wheels that stand out so much, but the Shimano Sora drivetrain – the ideal option for those who 9 speeds without losing any of the smoothness or performance results.
It pairs up well with 38mm Teravail Cannonball tires along with the Novatec wheels. Together, you can end up going to anywhere you want and achieve exceptional results with tons of traction and responsiveness.
The derailleur is a Shimano Sora GS 9-speed, which pairs up with a KMC X9 chain. This ensures proper performance, especially with the Shimano Sora STI shifter, so you can change between 9 speeds at any moment. And with the FSA Very Pro Adventure crankset, you can achieve amazing results anywhere.
But this wouldn't be possible without the Promax DSK-330R brakeset – a fantastic option to keep the bike ready to stop at any time, even in speedy downhill roads. You won't have to worry about long stops or irresponsive brakes – it will always perform as you need it to.
Then, you'll find the Salsa Cowbell handlebar adding up a touch of comfort, especially with the WTB Volt saddle so you can hop around without any awkwardness.
Finally, it boasts the unique Journeyman frame with Fantain Deluxe Carbon Fork, perfect for durability and fantastic control on any environment.
This bike will make it easy to enjoy all possible trails without a single major downside.
Pros
Perfect 9-speed drivetrain for a versatile performance
Excellent tires and wheels for traction and reliability
Highly responsive brakeset for secure stops
Comfy handlebar and saddle for enjoyable rides
Easy-to-handle frame with tons of resilience
Cons
The slightly low design makes it difficult to go uphill
Shifting speeds can be tricky for inexperienced users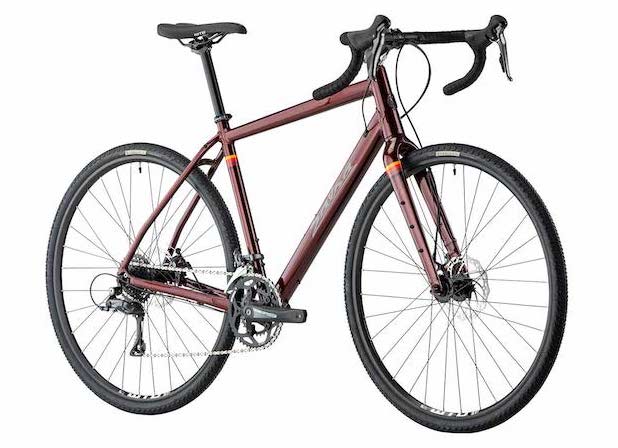 Boasting the same Journeyman geometry for comfort and handling ease, you now can enjoy the Claris model – perfect for anyone who wants a more straightforward bike.
The simplicity comes from the 8-Speed Shimano Claris GS derailleur, which pairs up with a KMC X8 chain to deliver excellent speed changes at any time. You won't get something with 11 speeds like the Apex or 9 speeds like the Sora – so it is perfect if you want something modest.
To change the speeds, you'll need to use the Shimano Claris STI shifter. It is one of the most responsive out there. And it works amazingly well with the Promax DSK-330R brakeset – a top-notch braking system so you won't have to worry when it comes to braking, the bike will stop immediately if needed.
Thanks to a superb set of Novatec WTB builds with Teravail Cannonball tires at 700c – you can expect to go smoothly and reliably through the hardest of terrains.
Something else that differs from other models is the simple Fantail fork with Three-Pack Mounts. It delivers efficiency and ease-of-handling, without leaving practicality behind. Whether you want to maneuver like a master or enjoy a smooth ride – this fork makes it all possible.
Finally, we can't forget about the super comfy design with WTB Volt saddle and the Salsa Cowbell handlebar with Gel Cork Bar Tape. Together, they ensure maximum coziness when riding.
You won't have anything to complain about with the Claris 700 from the Journeyman series.
Pros
Simple yet reliable drivetrain system
Extremely responsive brakeset for security when riding
Ideal wheels and tires for decent traction at all times
Amazing frame with a top-notch fork for convenience
Comfortable and practical design with extras
Cons
Heavier than the other Journeyman models
The drivetrain could be faster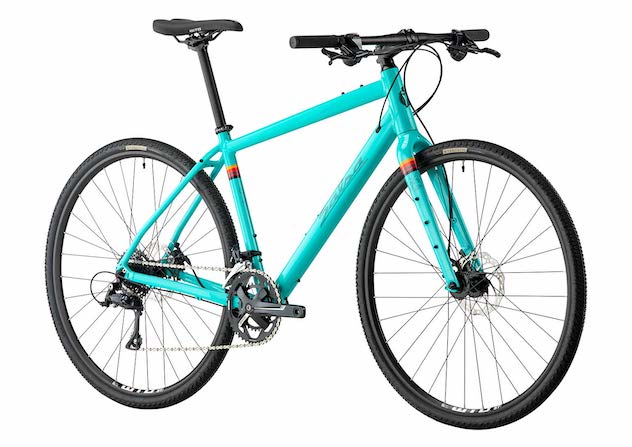 Coming back to the Sora model, we now meet the Flat-Bar alternative. This one offers the same type of performance, with a slight difference in comfort.
Everyone loves a flat-bar design. The ability to handle with more ease, whether it is a flat street or a bumpy trail this puts it up there among the most convenient ones. Mainly if you're accustomed to more versatile bikes, you will love something with this kind of bar.
It all comes down to the control and overall leverage. Handling will be improved exponentially, especially when it comes to maneuvering around obstacles and taking fast corners when needed.
This design allows the user to drop down a little less and achieve a slightly cozier posture. Especially on short and tricky paths – the flat-bar design will provide a way more enjoyable experience.
But still, the bike comes with the rest of the Sora build – including the Sora STI shifters, the Sora drivetrain with 9 Speeds, and the Promax DSK-330R brakeset for extra reliability. It doesn't matter where you go – you'll receive the fantastic performance of the Sora build.
And let's not forget you still get the same 700c Novatec WTB wheels along with the Teravail Cannonball tires. This improves the smoothness as well as the grip of the entire bike – so you can ride around reliably.
Want to make your experience with a Journeyman bike comfier? Then go for the practical Sora Flat-Bar model.
Pros
Outstanding drivetrain performance with 9 speeds
A comfortable position with flat-bar handlebar design
Reliable brakeset system for responsive stops
High-quality wheels with traction-oriented tires
Well-made frame for extra resilience and handling
Cons
A little uncomfortable for long rides
Shifting speeds feels a little trickier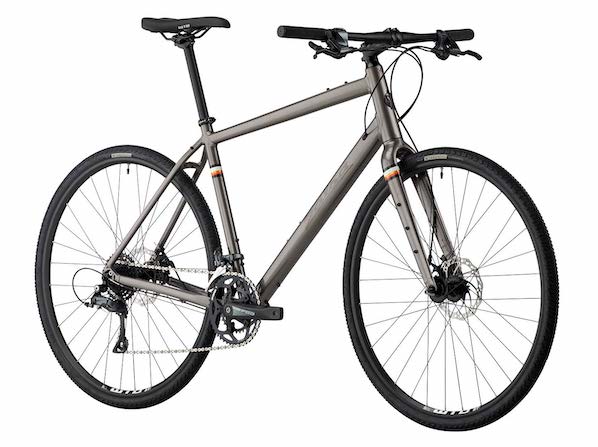 Similarly to the standard Claris, this one boasts everything that makes it a decently versatile model – but with a flat-bar handlebar.
This handlebar allows fantastic control and handling, especially if you're on steep roads that demand way more maneuvering. You won't have to worry about making hard corners and taking the trickiest of curves with ease.
Along with the handling, you get a different posture when riding. This upright position will help you achieve better comfort, especially when paired with the WTB Volt saddle.
This pairs up amazingly well with the set of Novatec WTB wheels with Tevarail Cannonball tires at 700c – ideal for proper traction and excellent smoothness.
Still, you get the aluminum frame that makes the Journeyman so fantastic. Along with the Fantail Fork and the Shimano Claris drivetrain, you can expect a highly versatile bike for a superb result on any surface.
The real advantage, however, comes from the cost. This is the most affordable of all Salsa Journeyman bikes, and it is totally worth it.
You don't get any single drawback despite its affordability, so you're getting a total bang for the buck. If you're on a low budget for your next bike – then you'll find this one ideal.
For those who don't want to spend more than a thousand and still receive exceptional results from a high-end bike – the Flat-Bar Claris in the Journeyman series will come like a gem.
Pros
Excellent flat-bar design for comfort and control
Top-notch wheels and tires for traction and reliability
Light and easy-to-handle frame with a resilient build
Fantastic Claris drivetrain for simple speed changes
The unbeatable price tag for the quality it offers
Cons
Not the most comfortable bike for long rides
Awkward speed-changing system
Frequently Asked Questions
If you're holding some doubts about this bike and its models, here are a few common questions people make with their answers – they may help you out:
Can I use the Salsa Journeyman with a suspension fork?
No, the bike's frame was designed to work without a suspension fork.
Is it possible to install rear and front racks on the Journeyman?
Yes, it offers the chance to integrate a rear rack with a mid-blade mount on the back.
Can I change the color of my Salsa Journeyman?
Yes, we recommend taking it to a hobby shop or automotive garage for that. They often sell paint jobs to different vehicles, and may also work with bicycles. If you're painting the bike yourself, test the paint before using it to make sure it matches what you want.
Is the Salsa Journeyman safe to ride if the frame dents or cracks?
No, the frame is the central part of the entire build, so breaking it in any way will make it unusable. You can put yourself in grave danger while riding.
Conclusion
As you see, the Salsa Journeyman is undoubtedly one of the most versatile bikes in the market. And when you consider the different sub-models it offers – then you get even more options to pick from.
In this Salsa Journeyman review, we went through all of these models so you could have a better idea of what they offer.
If you're picking one of these, then don't hesitate. There's a bike for almost any type of user in the same series – so you won't have anything to complain about as long as you pick the right one. Choose now!